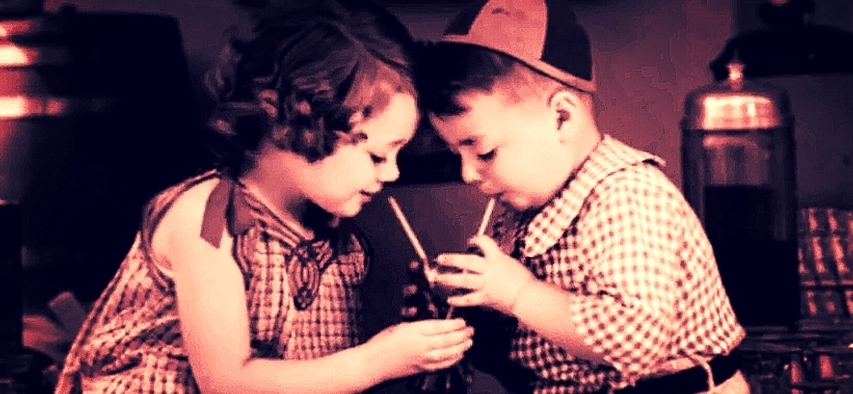 Songs of Hope
This EP available at iTunes, Amazon, Apple Music, Tidal, etc. 100% of proceeds from the first 1,000 downloads will be donated to breast cancer causes and research.
"A World in Need of Care" Is the song foremost in my mind and heart to honor those with breast cancer. I hope to inspire all who are faced with this destructive disease and in the meantime raise funds for breast cancer causes.
"Help Me" has always been one of my favorite Joni Mitchell delights. It was a lot of fun breathing new life into a perhaps forgotten treasure, and I hope the song reminds the listeners of what a genius artist she is!
While undergoing chemotherapy, I wrote the song "Hopeful Days". My husband somehow remembers that I wrote some of it during the middle of the night, but I cannot recall doing this. I think I was in such a zone and wrote it within about one week's time that I don't remember the exact circumstances. When you're undergoing severe stress such as chemo, sometimes you filter out a lot of "stuff".
"Sleeps Nor Slumbers" is one of my earlier songs. I think we can all relate to not being able to sleep at night, feeling hopeless in the face of seemingly insurmountable obstacles. It's a reminder (if you believe in such things) that there's a higher power who stays up for you and takes care of the worrying for you.
"Share Your Life" is simply an energetic, universal love song from the heart. It's meant to convey feelings of contentment, happiness, security, and wholehearted love.
Jen Serotta (Joni Mitchell)
more songs of hope
With heartfelt thanks to these master musicians:
•Gerry Brown, drums; Silvano Monasterios, Rhodes pianos; Bryan Le Mar, guitars; Michael Bennick, guitar (Hopeful Days) and vocalists: Lance Henry, Paul Pettitt (Share Your Life) group chorus: Sophia Allen, Ronny Bass, Nancy Hunter, Jim McGuffin, Kathleen Mullen, Daniel Scheider (A World in Need of Care) *
•Vocal and guitar for Hopeful Days recorded by Jim Stafford at Eclipse Recording Studio, St. Augustine, FL
•Gerry Brown recorded by Marko Ruffolo at Markee Studios, Deerfield Beach, Fl
•All songs produced, engineered, mixed and mastered by Richard Serotta at Outline Studios, Miami, FL
•Special tribute to Paul Pettitt (1950-2011) keyboards, programming, vocals, His contributions were seminal…his talent, legendary.
A World in Need of Care Hopeful Days
Dear friends, we now meet Imperfect world, hopeless and hurt
These moments precious, sweet What a place we live in
The future is unclear Not good enough, not blessed enough
So let's keep each other near We are ever wanting
As friends we all know Never seem to find a foothold
The strengths we've come to show It's time to let the burden unfold
Will be taken and refined
And healing's light will truly shine Give us hopeful days
And hearts full of grace
We touch with our hands Give us love to share
We touch with our hearts And dreams beyond despair
We share what we've learned Be real with me
And hope as each page turns 'Cuz I need you here with me
For the moms and the girls Let us live in peace
For their lives precious pearls
Let us not succumb, despair Whatever thoughts, whatever moves
As we go into a world in need of care Are the choices we make
Imperfections, misperceptions
We help those in need Misdirection
When we follow, when we lead There's beauty in our needs
We lean on our friends There's beauty in our pleas
On their strength we can depend
The ones we have met Give us hearts lined with hope
In our hearts they are kept Hope in the unseen
May our paths cross again
And we'll share where we have been
Sleeps Nor Slumbers
Share Your Life All the needless worrying, tossing and turning
You bring me joy when I see you Brings my heart despair
You bring me peace when I'm with you I get out of my bed and go to the front porch
Your heart's so amazing And breathe the cool night air
It reaches the depth of my soul In the night, I know my soul needs rest
Calm my fears, dear Lord
Share your life, share your love You know best
Share your walk with me
Share your life, share your love For God neither sleeps nor slumbers
Share your dreams (hopes) with me He's ever watching all His wonders
What's to come or what's to be
Stay near to me from this life on He treads the way before me
I need you here to carry on For He knows my secret prayers
Your love draws me in My every thought, my long despair
It calls to my heart deep within
My hands out before me, shaking and trembling
You are my friend I need to trust You now
With you I can't pretend If I just pray, I must tell You all
It's right with you Take it from me now
It's true with you Answer my call
Share your life
For God neither sleeps nor slumbers
He's ever loving all His wonders
Even when we look away
His gaze will never stray
As we turn into the light
The Journey started over yonder in Austin, Texas. Born of a Scottish-Irish first soprano from San Angelo and a businessman of German-descent from San Antonio, I spent most of my childhood singing alongside my mother. At times I participated in even four vocal groups at a time and remember regularly listening to my mom's 8-track tapes of Barbra Streisand and Dionne Warwick. Singing quickly became my passion. As I got older, however, I felt compelled to pick a reasonable major in college, so I went from journalism to marketing and ultimately to psychology, which, in retrospect seems a less than logical evolution.
After graduating with a psychology degree, I took off to Los Angeles in hopes of being a studio session singer because I felt more comfortable in the studio as opposed to being out there on the stage. I sang backup for a rock band for a short stint while working on my own vocal demos and sang mostly for free for various projects, but did have an occasional paid job such as doing children's voiceover work. My first daughter Katelynn was born, and to make a living, I started a medical transcription service. I did this for several years, and then my second daughter Cassie was born.
When Cassie was 13 months old, she had a "grand mal" seizure that lasted for an hour. She was hospitalized at Wolfson Children's Hospital for a week, and our world began to turn upside down. She was also diagnosed with severe developmental delays. I quickly learned about her condition and the different medications she needed to minimize her seizures. My life was becoming consumed with trips to the neurologist and therapy appointments. I was all at once feeling I was playing the role of a nurse, while I felt the need of a new challenge in my life. I completed the second-degree bachelor program for nursing at Jacksonville University in 2002.
I had written a few songs before, but didn't consider myself a songwriter per se, but a singer/vocalist. This changed as I was going through the experience of caring for Cassie and dealing with all the struggles that often accompany caring for a special needs child. I felt compelled to begin creating music as a way to help deal with these experiences and maybe in the process have a positive effect on someone else's life.
A couple of years after my third daughter Sophia was born, I went back to school, completing my master's at University of North Florida in 2011. I started working as a hospital practitioner for the Liver Transplant Service at Mayo Clinic soon thereafter. I continued on at UNF to complete my doctorate in nursing practice (DNP) and graduated in December 2014.
It sounds like a neat, tidy story, but something totally unexpected happened in August of 2013. I was diagnosed with breast cancer. I had the privilege of knowing the breast cancer surgeon Dr. Sarah McLaughlin at Mayo and emailed her with my pathology results. The next week I underwent a mastectomy and lymph node dissection. Unfortunately, it had spread to 11 lymph nodes, putting me at stage 3 invasive cancer, though thankfully had not metastasized to other parts of my body. I completed chemo and radiation therapy and went back to work wearing a wig (thanks to In The Pink). I have a family history of breast cancer, and my sister Lori had cancer of the uterus also. Genetic testing showed that I had a rare genetic variant that put me at risk for these types of cancers.
Despite the sometimes gloomy outlook one may have when learning the odds of surviving such a destructive disease, creating music throughout these years has enabled me to look beyond what is known and foster hope in spite of what is not known. I am blessed to be married to a Grammy recognized producer and engineer who has brought my music to fruition. I hope to now use the music to raise funds for breast cancer causes in an effort to finally put an end to the devastating illness.